Please make sure to explore our other articles concerning Pool maintenance and O-Rings.  How To Check Your Pool's O-Rings The Impact of Pools on O-...
COVID-19 has had a global and monumental impact on virtually every industry. At Orange Seal, we continue to remain thankful that the fluid power in...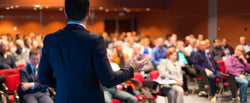 It's officially 2020! A brand new decade and a brand new year. Although it may be filled with resolutions and goals, it is also going to be a major year for the fluid power industry.